DQ0 - Data Quality Learning Plan - Three Courses
---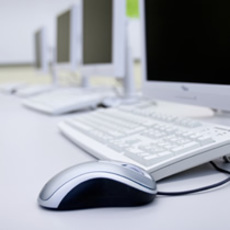 3
Total number of courses
The Data Quality Learning Plan is a collection of three courses to build fundamental knowledge of a Data Quality Program. If all three courses are completed, a certificate of completion will be issued.
Each Course Contains
A 55-80 minute educational training video

Trainer: Danette McGilvray

A 24 - 28 question exam

Materials for each course will be made available to download once the exam has been completed
Click here to watch a FREE preview of this Learning Plan
 Courses within the Data Quality Learning Plan
Enroll in one of these individual courses or purchase the entire Learning Plan. 
We offer several bulk licensing options for corporate and group use.
Contact us for a follow-up discussion!  
About the Trainer
Danette McGilvray is the President and Principal of Granite Falls Consulting, Inc. 
Danette McGilvray is president and principal of Granite Falls Consulting; a firm that helps organizations increase their success by addressing the information quality and data governance aspects of their business efforts. From strategy to implementation with a focus on bottom-line results, Danette helps organizations enhance the value of their information assets by naturally incorporating information quality management into the business. She also emphasizes communication and the human aspect of information quality and governance.
Danette is the author of Executing Data Quality Projects: Ten Steps to Quality Data and Trusted Information™ (Morgan Kaufmann, 2008). An internationally respected expert, her Ten Steps™ approach has been embraced as a proven method for managing data quality in any organization. A popular speaker, she has taught her courses in several countries. Her book has been translated into Chinese and is being used as a textbook in university graduate programs.
| | Course Name | Type | Details | Price |
| --- | --- | --- | --- | --- |
| | DQ1: Data Quality Essentials: What Everyone in Your Organization Needs to Know | E-Learning | | $99 |
| | DQ2: Data Quality Components: Getting Started with Data Quality | E-Learning | | $99 |
| | DQ3: Data Quality in Action: Putting Data Quality Into Practice | E-Learning | | $99 |
Total: 3
You have selected
0 courses